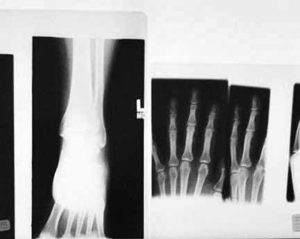 Primarily, I write for the public, presenting medical information in a — hopefully — readable, comprehensible and compelling way.
My default view is to see a piece of writing as educational and informative. While it's not uncommon for client material to have a marketing objective, I feel that anyone who reads my stuff learns things that make their time worthwhile. And, I like to think, the article spurs the reader to further interest in the subject.
My client projects are as diverse as case studies on health and technology for national audiences, institutional magazine and newsletter pieces and handbooks and web content.
I've focused more on other areas more recently but in these samples I've included magazine articles from my days at Lahey and from more recent freelance clients.
SELECTED SAMPLES
(Adobe Acrobat Reader required to view; for free download click here.)
Buruli Ulcer (Global Health Alliance, Special Report).
Cardiology, Breast Care, Fertility, Pain Management (Portsmouth Regional Hospital, One Source Magazine).
Restarting the TB Drug Pipeline (Global Health Alliance, Special Report).
ADHD, Antibiotics Gastroesophageal Reflux (Emerson Hospital, HealthWorks Magazine).
Headache (Lahey Clinic, Lahey Clinic Magazine).
Brain Tumor Treatment (Portsmouth Regional Hospital, One Source Magazine).
Malaria Research (Association of University Technology Managers, A Better World Report).
Vaccine Adjuvants (Global Health Alliance, Special Report).
Hepatitis C (Lahey Clinic, Lahey Clinic Magazine).
Human Papilloma Virus, Kidney Stones, Asthma (Emerson Hospital, HealthWorks Magazine).
Hepatitis B Vaccine (A Better World Report).
Inventing Coils for Brain Aneurysms (A Better World Report)